Back Forty Artisan Cheese
Founded in 2000, Back Forty is a small farm nestled in the heart of the Lanark Highlands where cheesemaker Jeff Fenwick hand crafts artisanal cheeses of the highest quality. Back Forty's original raw ewe milk cheeses have grown into a local favorite and have become loved and trusted by many of the provinces top chefs and cheese lovers alike.
Using traditional old world methods and 100% natural unpasteurized sheep's milk, each cheese is made by hand in very small batches and then carefully tended to and aged from two to nine months. In our petite fromagerie we produce four delectable cheeses: Flower Station, Madawaska, Bonnechere and our award winning Highland Blue.
With the help of our loyal customers and strong community support, Back Forty's artisan cheeses have been fortunate to earn numerous accolades and have been featured in a host of newspaper and magazine articles as well as radio and television programs.
In addition to the many quality restaurants and fine food retailers listed on our site, you can purchase Back Forty Artisan Cheese direct from Jeff and Jenna Fenwick at the Carp Farmers Market from May - November. Be sure to drop by early as each batch is hand-made and quantities are limited. We thank you for your continued support and trust you will enjoy our cheeses.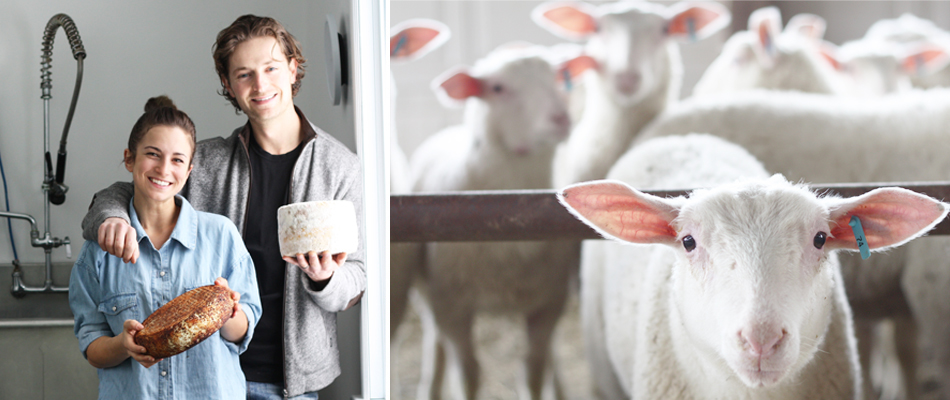 Carp Farmers' Market FAQ's
Q. What are your hours?
A.We are open Saturdays 8 a.m. to 1 p.m. from May to October plus have special markets throughout the year.
Q. Is there an Admission charge?
A. No, it is FREE to get into the market.
Q. How much is parking?
A. Parking is FREE and we have wheelchair access.
Q. How many vendors do you have?
A. We have over 100 vendors, something for everyone!
Q. How can I become a Vendor?
A. We would be happy to have you as a vendor, please visit our "Becoming a Vendor" page for more information.