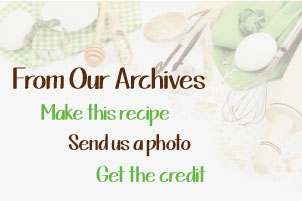 From the Canadian Living Tested til Perfect Kitchen, this recipe is perfect for springtime. Asparagus makes this recipe ideal for spring as it is currently in season!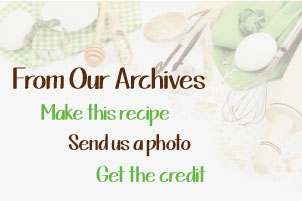 This recipe is not only delicious but super easy to make. Whip this up on the weekend for a healthy and tasty snack during the workweek! Recipe is from: Greta Podleski (Yum & Yummer Cookbook)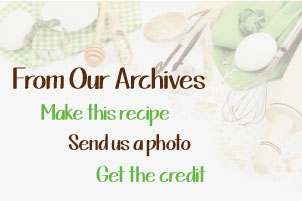 Baby spinach is in season at the Market! A mix of sweet and savoury ingredients topped with a tangy vinaigrette this salad recipe is the perfect addition to any springtime meal. Source: https://www.gimmesomeoven.com/my-favorite-apple-spinach-salad/#more-38647
Asian Style Rainbow Chard Wraps
You may have seen this gorgeously colourful veggie on the stands of our farmer's recently. Check out this vegetarian recipe that uses rainbow chard in a delicious and healthy wrap!
Asparagus, Spinach & Feta Quiche
A simple, yet savoury, quiche that combines the freshest asparagus of the spring season with spinach and feta. This vegetarian spring quiche is perfect for brunch or a light dinner.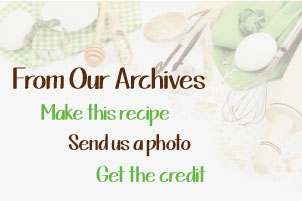 Squash is in season and that means it's time for cozy fall recipes like this baked acorn squash! Made with brown sugar and butter, this recipe is a simple and easy way to prepare squash.
Baked Cinnamon Apple Chips
Addicting yet super healthy, these simple baked apple chips are sure to become a hit with the whole family.
Baked Kohlrabi Fries with Greek Tzatziki
If you've been to the market the past couple of weeks, you most likely noticed a peculiar knobby purple or green looking vegetable. This veggie, known as kohlrabi, is super versatile with a taste similar to broccoli stems or...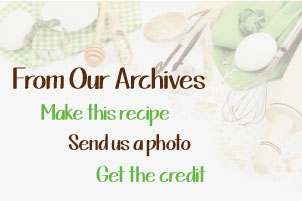 Beet & Heirloom Tomato Salad
Beets are one of those amazing foods that are so versatile you can use it in pretty much anything from salads, soups to even desserts! This fresh summer salad combines delicious roasted beets with heirloom tomatoes and fresh herbs.
Berry Almond Spring Greens Salad
In honour of our Spring Greens Sampling Day, here's a recipe that is sure to be a great addition to any spring meal. This salad has everything – sweet berries, crunchy almonds, creamy cheese and the freshest mixed greens! If...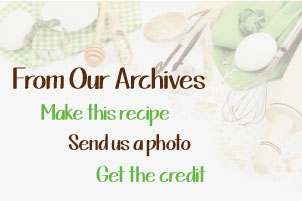 It's summertime and it's finally corn on the cob season! This recipe uses fresh local corn in a delicious and tangy, Mexican inspired salad perfect for your next BBQ.
In honour of our Herb Festival Salsa Contest here's a filling and hearty black bean salsa perfect for a summertime snack!
Blackberry Rhubarb Crumble Pie
Last week I spotted some of the first rhubarb of the season at the market and figured what better way to celebrate than with a delicious Crumble Pie recipe! This recipe takes a twist on a classic pairing, opting for...
Blueberry Feta Salad with Lemon Poppyseed Dressing
Now in season, you'll be able to snatch up some fresh local blueberry's to toss in a colourful salad like this one! The combination of blueberries, feta, almonds and mixed greens is sure to become a favourite.
A delicious and classic combination, this blueberry lemon loaf is the perfect blend of sweet and tangy and from the Canadian Living Test Kitchen.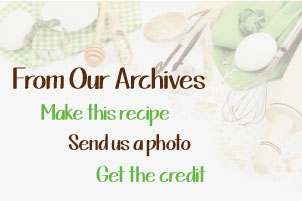 What better way to celebrate the August long weekend than with this delicious twist on the summer classic!
Buttered Red Potatoes with Dill
If you've been to the market in the past couple of weeks you will have most definitely seen and smelt the delicious dill being sold by our farmers. This simple but delicious recipe incorporates fresh dill with red potatoes,...
In celebration of our vendor chili cook-off here's a unique twist on the classic chili recipe – a vegetarian chili incorporating one of the most popular fall squashes – butternut!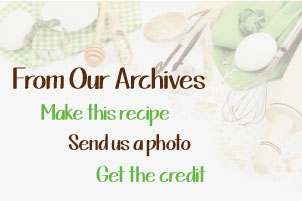 Nothing beats a big bowl of chili on a cool fall day. This recipe is a take on classic chili but with a vegetarian twist and uses in season butternut squash!
Butternut Squash Fritters
Butternut squash is the perfect addition to any cozy fall meal. This 5-Ingredient fritter is quick and easy to make and a great recipe for those picky-eaters!