Ennio and Maggie Marcantonio started making homemade salad dressings 10 years ago. So many friends and family raved about the taste that it has grown into a family business. Now with daughter Maritza's help you can choose from nine delicious flavours ranging from sweet to savory. They also have a selection of vegetable dips and oil dippers. Nonna's Dressings and Marinades are not only used for salads, you can use all of them as marinades on meat, chicken and fish. The key to the fabulous taste, that you notice whenever you try Nonna's Dressing & Marinades, is they are made in small batches using their fresh, home grown garlic and the best local ingredients. They also are made using NO preservatives, artificial flavors or additives. You can find them at the Carp Farmers' Market all season long.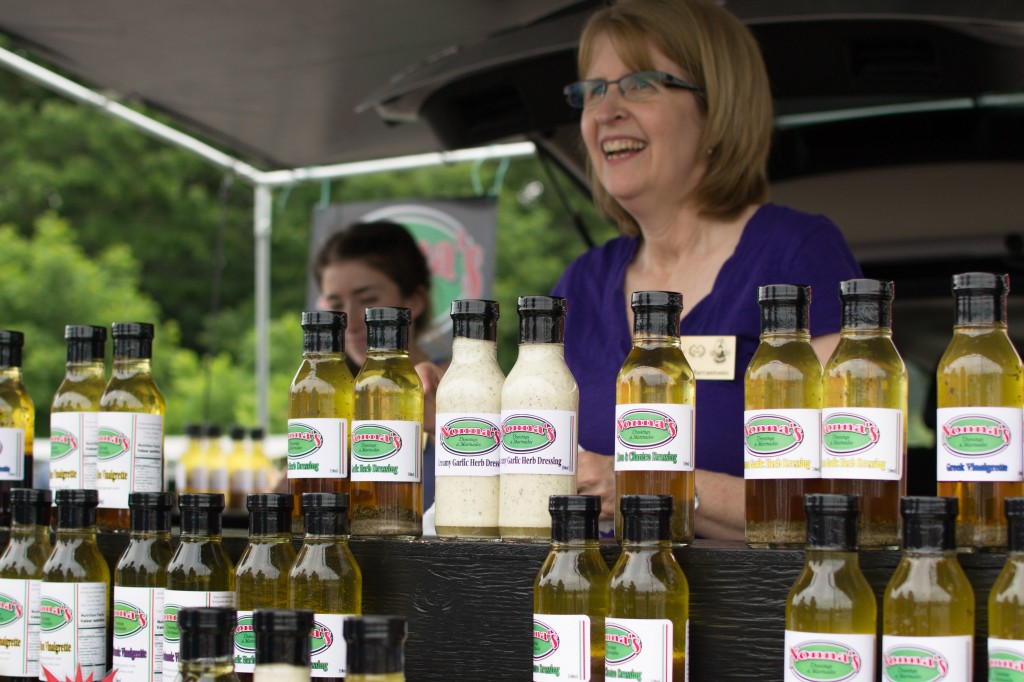 2988 Richardson Side Rd Carp, ON
K0A 1L0
Carp Farmers' Market FAQ's
Q. What are your hours?
A.We are open Saturdays 8 a.m. to 1 p.m. from May to October plus have special markets throughout the year.
Q. Is there an Admission charge?
A. No, it is FREE to get into the market.
Q. How much is parking?
A. Parking is FREE and we have wheelchair access.
Q. How many vendors do you have?
A. We have over 100 vendors, something for everyone!
Q. How can I become a Vendor?
A. We would be happy to have you as a vendor, please visit our "Becoming a Vendor" page for more information.
Input the main text content for your module here.