Open May to the end of October from 8:30am to 1:00pm.
Please read our COVID-19 Market Protocols before attending.
Engine House Coffee
Engine House Coffee
We freshly roast fair trade and organic coffee right here in Eganville, Ontario -- A pretty town, with the beautiful Bonnechere River running through the heart.  We love coffee! And as our own tastes and interests vary, we like to offer a wide and exciting variety of beans from the different coffee growing countries and regions of this planet. Our prized two kilo drum roaster allows us to produce small to micro sized batches.  We get to offer custom roasting of as little as one pound of coffee and roast a wide selection in small fresh batches. Fresh is the best.
We started offering our coffee at our local farmers' market, right here in Eganville, and will be expanding to at least two other farmers' markets this season.  We personally like to support local producers and love our farmers' market! We want to offer a local choice for coffee and it is important to us that it be fair trade, chemical free and sustainably grown.  Coffee doesn't grow here but we can purchase the green beans fairly and then roast those precious beans to an artful and delicious result.
We love to try and experiment with new varieties and combinations and hope to share that sense of curiosity and adventure with you!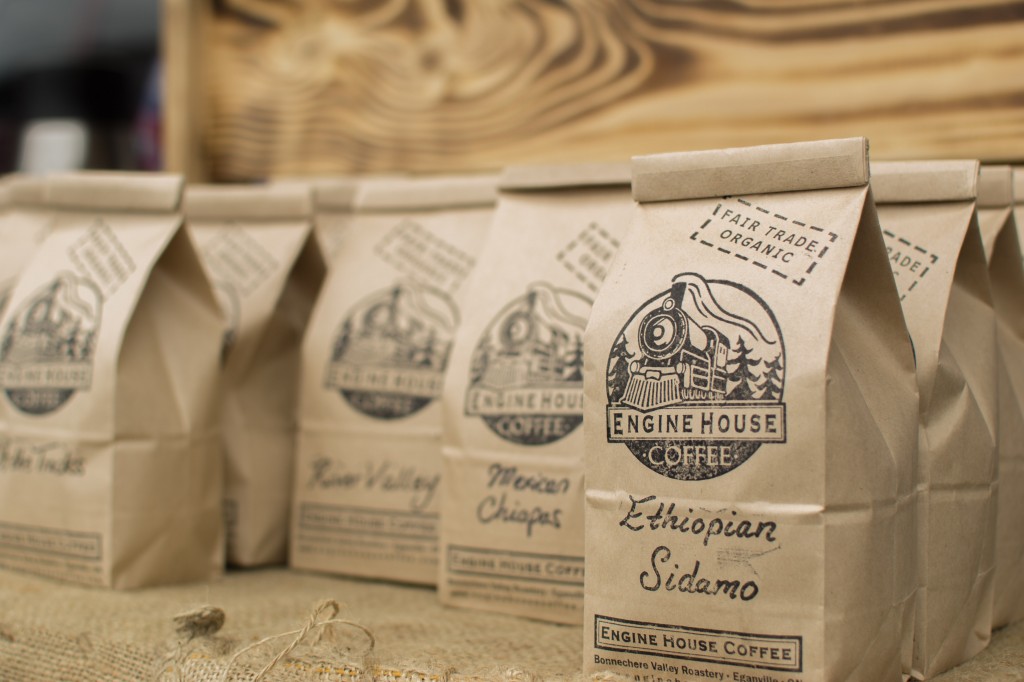 183 Queen St, Killaloe, Ontario, Canada

,

Ontario, Canada

K0J 2A0
Carp Farmers' Market FAQ's
Q. What are your hours?
A.We are open Saturdays 8 a.m. to 1 p.m. from May to October plus have special markets throughout the year.
Q. Is there an Admission charge?
A. No, it is FREE to get into the market.
Q. How much is parking?
A. Parking is FREE and we have wheelchair access.
Q. How many vendors do you have?
A. We have over 100 vendors, something for everyone!
Q. How can I become a Vendor?
A. We would be happy to have you as a vendor, please visit our "Becoming a Vendor" page for more information.
Input the main text content for your module here.