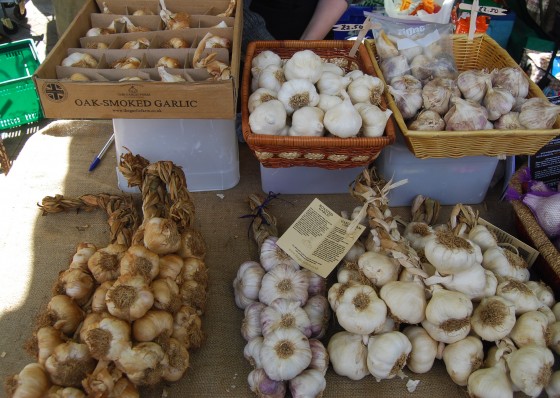 GARLIC FESTIVAL UPDATE 2021
Raise your hand if you love garlic! With the success of last year's Garlic Month our Carp Market Board of Directors has decided to continue with a month-long garlic filled celebration as we continue to operate in a reduced capacity due to COVID-19 restrictions. During the month of August (all 4 Saturdays!) you will be able to purchase locally grown garlic at our farmers' market Saturday's, from 8:30am to 1:00pm, at the Carp Fairgrounds!
For the past 31 years our goal at the Carp Farmers' Market has been to connect local people with local producers. The foundation that our Carp Garlic Festival was built on is no different. We hope that this season's changes will not deter you from supporting the many amazing local producers who have planted, grown and harvested our region's finest garlic.
Our list of vendors attending the Market each Saturday will continue to be shared through our email newsletter – so if you aren't already signed up you can do so by scrolling down to the bottom of this page and filling out the form to subscribe. More info on the
COVID-19 safety protocols
currently in effect.
We hope to see you soon!