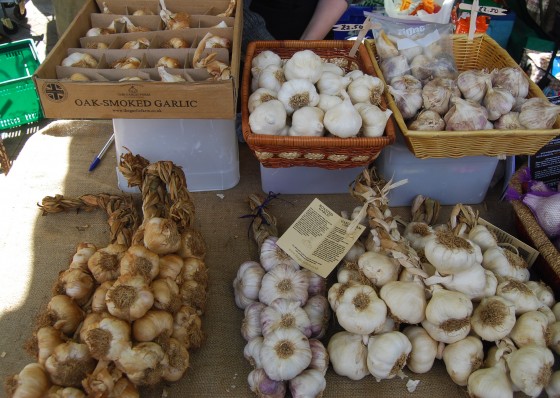 20th ANNUAL GARLIC FESTIVAL!
Garlic, garlic and more garlic! You will never find more garlic in one place than as you will at the Carp Farmers' Market
Fresh garlic bulbs, garlic braiding demonstrations, garlic cooking demonstrations, garlic decorations, a garlic contest, garlic tasting, and wonderful garlic aromas; could you ask for anything more.
120 Booths | Free Admission | Free Parking | Wheelchair Accessible
You will find our vendors selling 30 different varieties of fresh garlic, garlic products such as garlic spreads, garlic dressings, garlic baskets, pottery garlic holders and much much more!
We will have garlic events, demonstrations and information sessions covering anything imaginable to do with garlic by some of our amazing vendors and celebrity chefs.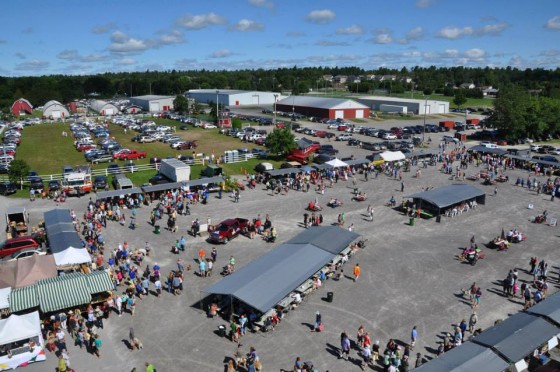 A big 'thank You' to all who participated in our 2018 Carp Garlic Festival: • the garlic farmers who worked hard to bring us some fabulous garlic • the customers who have come to appreciate the...
CARP FARMERS' MARKET GARLIC FESITVAL - 2018 SCHEDULE OF EVENTS *All events take place in the Events Tent. Saturday, August 11, 2018 8:00 am – Welcome to our 19th Garlic Festival 9:30 am – The Best...
Properly cured and free of disease & nematodes, garlic will store for over 12 months ... the bulb and loose cloves on the left were harvested this time last year! Shown with this year's garlic.
Learn all there is to know about Garlic; from how it grows, harvesting, the best ways to store it and great recipes you can use to cook with it!
Get to know the experts who will be speaking this year at the Garlic Festival.
We have amazing Garlic Vendors that take great pride and care in growing their Garlic ; learn about our vendors and their amazing products!
Learn how to make some amazing dishes with Garlic in them. See our talented cooks show you demonstrations on the right ways to cook garlic so it is mouth watering good.
The Jim Craig Memorial Award for the Best Booth at the Festival
The Garlic Festival is known for its gorgeous booth displays. Each year one vendor is awarded the Jim Craig Memorial Award for Best Booth. This year Jim's daughter Sue will present a golden garlic pendant manufactured by the market's Eric and Christine Brackenbury to the vendor who has gone above and beyond in their booth presentation for the festival
Who will win the award this year? Come on out and find out.