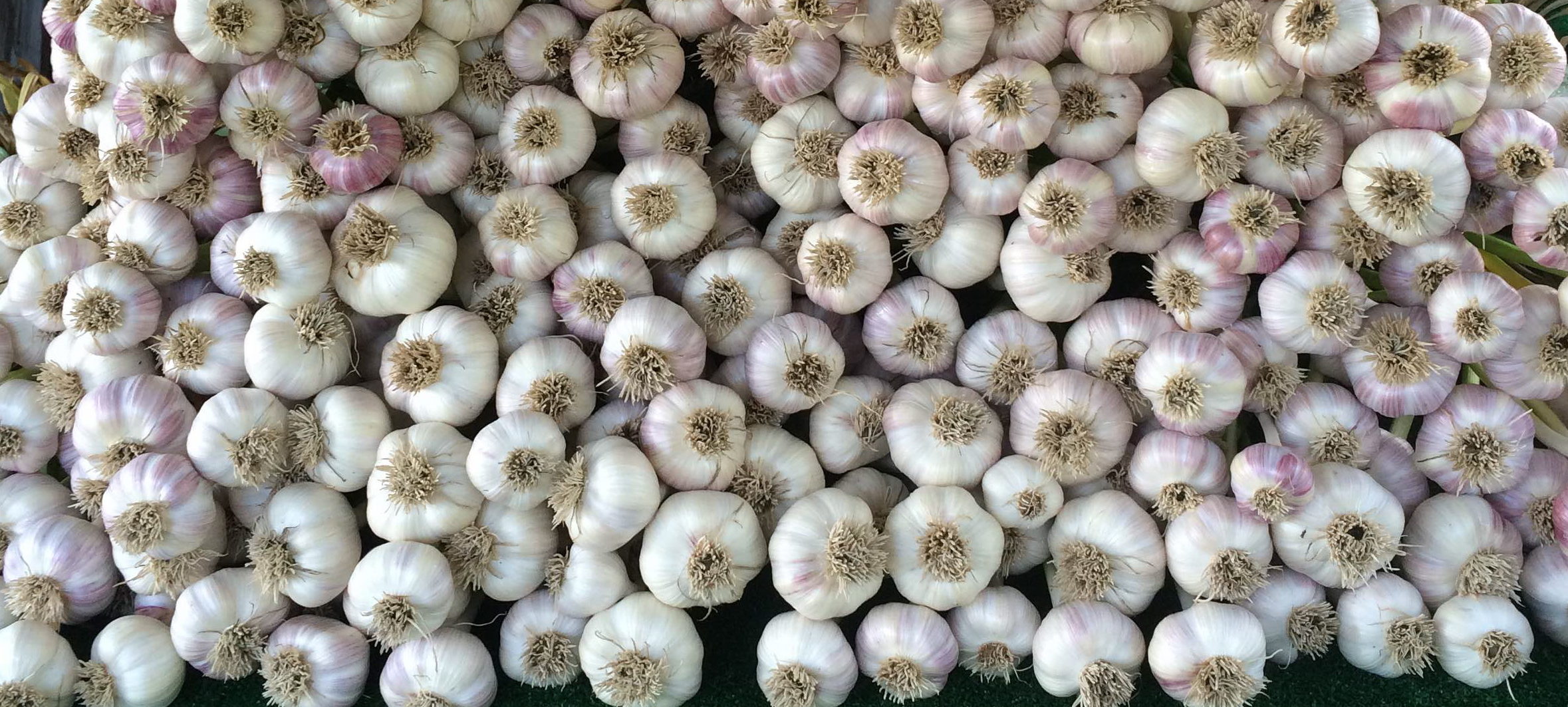 Garlic Festival – Final Day
Garlic, garlic and more garlic! You will never find more garlic in one place than as you will at the Carp Farmers' Market.
Your last chance to join us for the 19th Annual Garlic Festival.
You will find our vendors selling over 30 different varieties of fresh garlic, garlic products such as garlic spreads, garlic dressings, garlic baskets, pottery garlic holders and much much more!
We will have garlic events, demonstrations and information sessions covering anything imaginable to do with garlic by some of our amazing vendors and celebrity chefs.
Hourly Schedule
10:00

-

Doors open for Day 2
10:00

-

Garlic Tasting

Taste and compare different varieties of garlic. Events Tent.
10:00

-

Garlic Shots

Get your fix of raw garlic for the day – while supplies last. Events Tent.
10:30

-

Garlic Braiding Demo

Braiding Garlic with Catherine Cheff from Cheff Fields Farm (Alpacas, Garlic & Honey). Catherine has been growing and braiding award winning garlic for over 20 years. Catherine will share her braiding techniques with both hardneck and softneck garlic to help you store your garlic longer over the winter.
11:30

-

Growing Great Garlic

Growing Great Garlic
1:00

-

Celebrity Chef Demo

Tristan Hertzog of From the Ground Up Culinary, a private chef service showcasing the Ottawa Valley. Tristan is very passionate about agritourism/culinary tourism and loves to showcase the uniqueness of the farmers of the Ottawa Valley and the products they work so hard to grow.
2:00

-

Making Hummus

Join Andira and Emad Awada from Pastel de Feira.
3:00

-

The 2018 Garlic Festival is closed

See you next Saturday for a regular Carp Farmers' Market (or next year for our 20th Garlic Festival).