Market Day #1
Join us Saturday April 16th for our Easter Market! Get your first taste of the Carp Farmers' Market before our regular season begins May 7th, 2022.
After 2 long years we are so excited to be having our traditional Easter Market once again. Join us this Saturday, April 16th from 8:00am to 2:00pm for some local shopping fun with local vendors and live music from Zachary Martin. This is your first chance to shop from the Carp Farmers' Market before our season begins on May 7th, 2022.
Please consider bringing along a non-perishable food donation, as we will be collecting both food and monetary donations for the West Carleton Food Access Centre.
Read on for a list of the local vendors joining us this Saturday
VENDORS
Vendors who will be at Market this Saturday from 8:00am to 2:00pm:
Please note this list is subject to change without notice.
Carp Market Hostess Booth

Music Tent

–

Zachary Martin

Hall's Apple Market

Just Perogies

Bearbrook Game Meats Inc.

KIN Vineyards

Jambel Cuisine

If This Dip Could Talk

Sharpley's Popcorn

Terramor Farm

The Girl With The Most Cake

Nonna's Dressings & Marinades

Diane Sullivan Arabesque Pottery

Kanata Soup

Boyview Farm

All About The Soup

Morningside Farm

Roan Kitchen

Artizen Kombucha

Leah the Baker

Meg's Pottering
West Carleton Food Access Centre Donation Table

Pizza Farm

Swallowtail Farm

Rocket Scone

Engine House Coffee (kitchen)

Heather Sherratt Hand Weaving

Undressed Body Care

Cheff Fields Farm Alpaca

Corad Farms

Heather's Hearth

Servipro Farm

Dobson's Grass-Fed Beef Farm

Mississippi Maple

Lacelle's Apiary

Needham's Market Garden
Farm Gate Cider

The Salty Don

Heart & Home Soaps

Russell's Honey

Wrist Joy

Pine Ridge Studio

Farm Experience School Crafts

Rosie's Fudge

Blue Bee Food Wraps

Kathy Cassanto's Home Baking
KIDS' CLUB: Colouring Contest
Have you heard about our KIDS' CLUB Easter Market Colouring Contest?


Download & print the colouring page by clicking the download link found on our website: (https://carpfarmersmarket.ca/kids-club-colouring-contest-easter-market-2022/)
Get your little one(s) to colour the page. Contest open to kids 12 years of age and under. One entry per child.
Fill out your child's name, age and method of contact so that we can reach you should your child win (phone or email).
Come to the Carp Farmers' Market's Easter Market at the Carp Fairgrounds on Saturday April 16th, 2022 from 8:00 am to 2:00 pm to hand in the completed colouring page! Contest closes at 2:00 pm, April 16th, 2022. All entries MUST be turned in at our Hostess Booth. Entries will NOT be accepted electronically. Entries must be completed ahead of time and will not be available at the Easter Market event.
One lucky winner will be chosen and their artwork will be shared on our social media pages! The winner will also receive an Easter basket filled with goodies – to be picked up Easter weekend. Happy colouring!


Opening Day
Our 32nd Market season will begin on Saturday May 7th, 2022 from 8:00 am to 1:00 pm. We are so looking forward to being back open once again and hope you're all just as excited too! Stay tuned to our social media pages & newsletter for more news closer to the day.


Seasonal Recipes
Cook delicious meals with seasonal ingredients.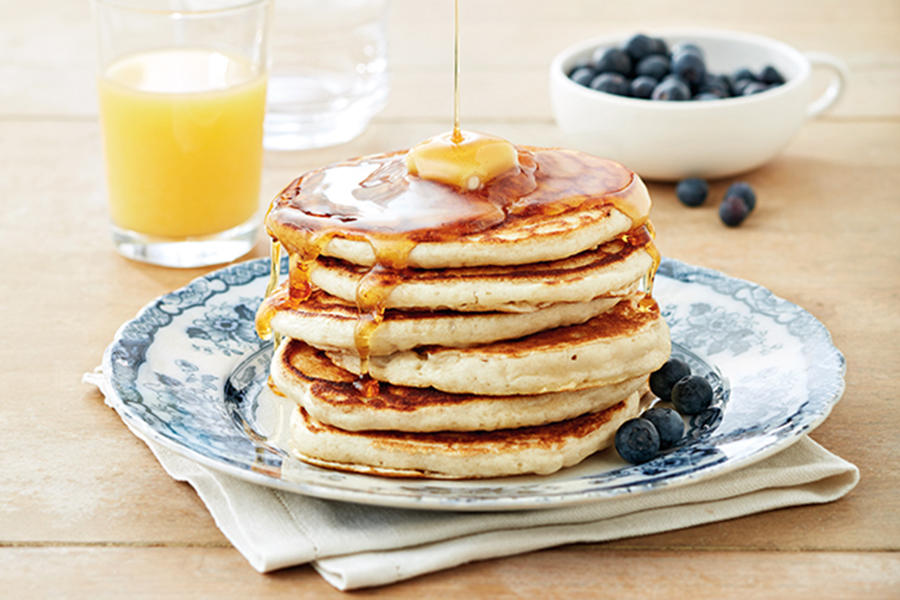 The Ultimate Buttermilk Pancakes
Upcoming Market Days
Saturday May 7th: Celebrate Mother's Day at our fist market of the season!
Saturday May 14th: Market Day. Open 8am to 1pm.
Saturday May 21st: Happy Victoria Day long weekend! Open 8am to 1pm.
Saturday May 28th: Market Day. Open 8am to 1pm.