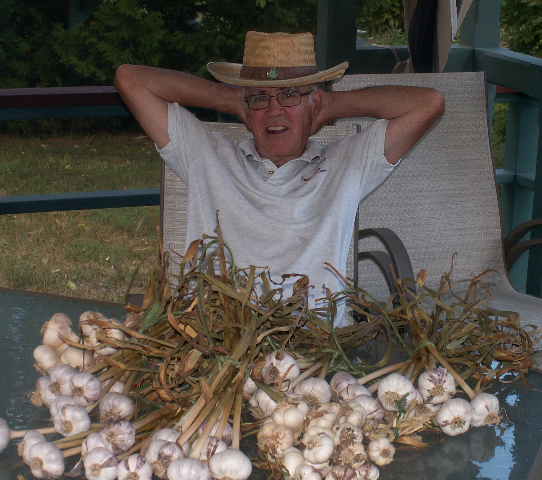 Saturday 11:30am and Sunday 11:30am
Growing Garlic with Award-Winning Garlic Grower John Moore
John Moore, long-time and award-winning garlic grower was instrumental in getting the Carp Garlic Festival organized 17 years ago, and has been helping with the festival ever since. This year John has retired from growing garlic to sell at the Carp Garlic Festival, but is back to share his knowledge and experience on how to grow, harvest and store garlic. He will also explain how using different varieties of garlic affect each stage of the process, from harvesting to using and enjoying great garlic.
Saturday 2:00pm
Dealing with Leek Moth, Bulb and Stem Nematode and other garlic pests with garlic grower David McCreery
David McCreery, our guest expert and long time garlic grower, will describe serious pests you may encounter growing garlic, propose solutions and answer any questions you may have on these pests, or garlic growing in general.
While David's operation, Riverside Garden, is not certified organic he has for several years grown garlic using only organic methods. If you are having issues with growing great garlic there is a very good chance that David has already dealt with it. And if you are new to growing garlic, you can learn what problems to watch out for.
David's academic background includes a Bachelor of Science in the School of Horticulture and a Master of Science in Park Management. David had a long and successful career with Parks Canada with specialties in planning and management.
David has been associated with the Carp Farmers' Market for 15 years including several as the Market's President.
David continues to be associated with the Federal Department of Agriculture's attempt to control leek moth using Integrated Pest Management strategies.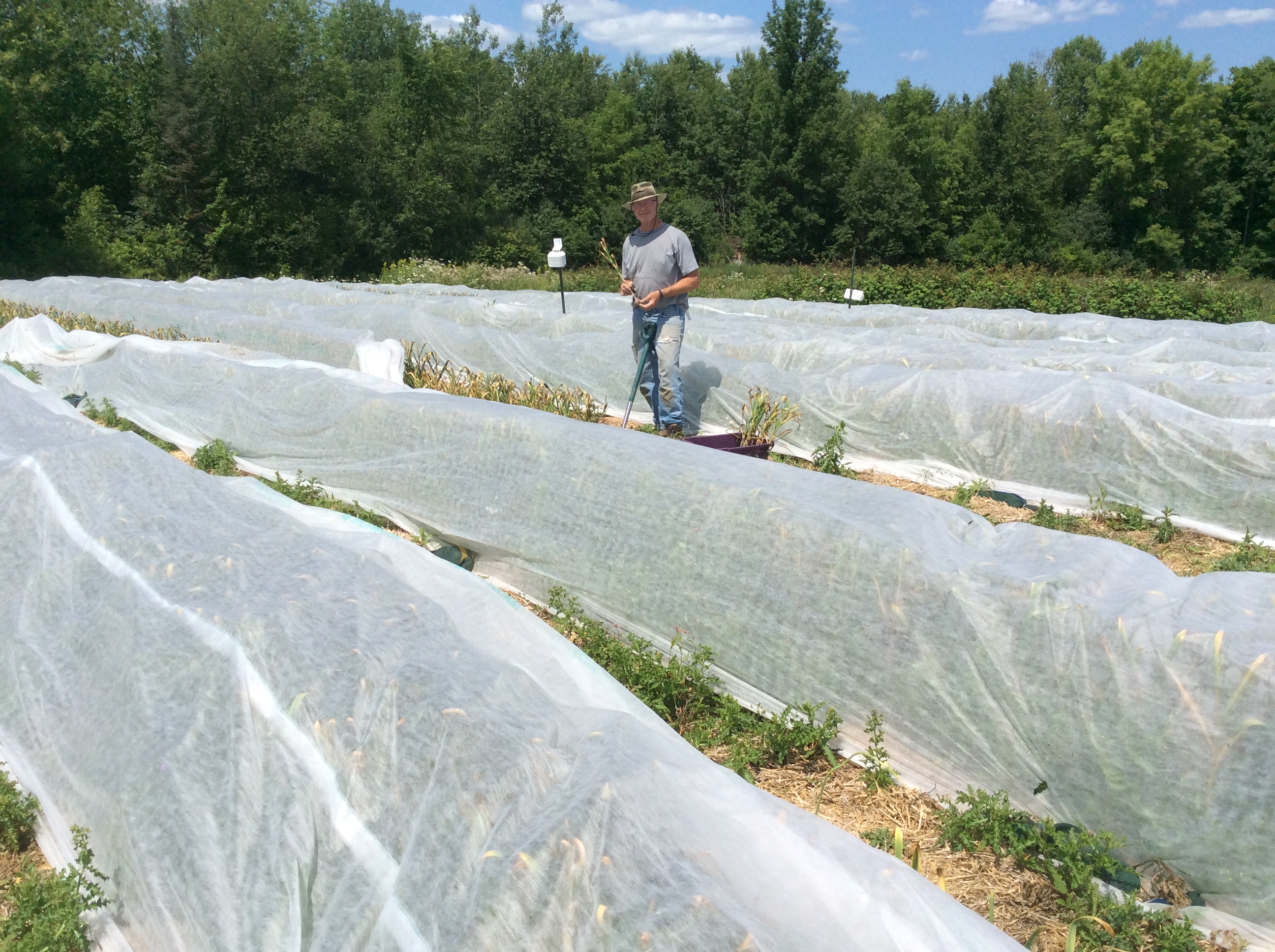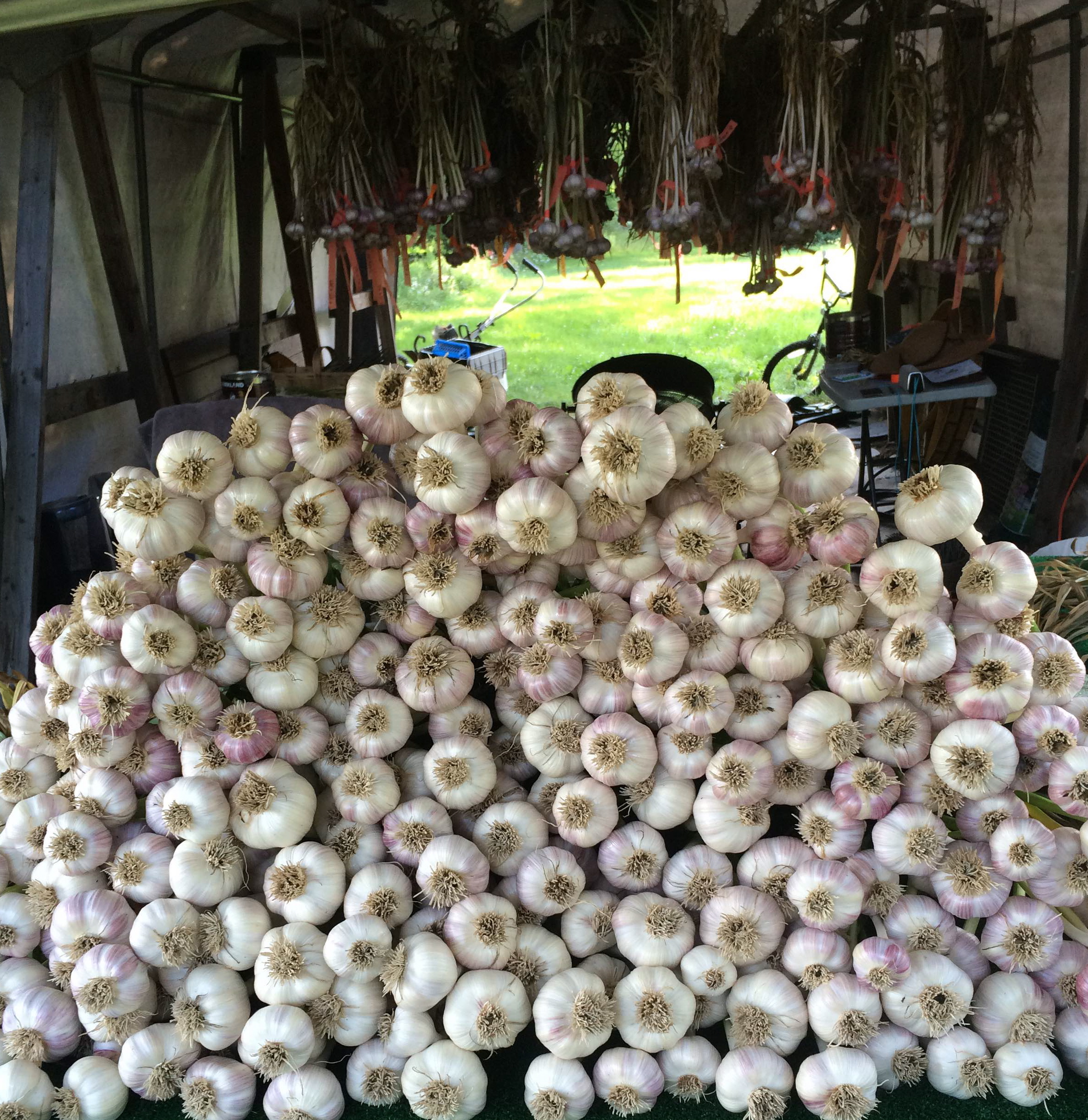 Sunday August 14, 2016 – 10:30am
Braiding Garlic – Softneck and Hardneck with Catherine Cheff
Catherine Cheff of Cheff Fields Farm (Alpacas, Garlic & Honey) has been growing & braiding award-winning garlic for over 20 years. She will share her enthusiasm and braiding techniques to help you store your garlic longer over the winter.
Sunday 2:00pm
How to unlock the amazing health benefits of garlic in everyday cooking with Kylah Dobson
Kylah Dobson shares how to unlock the amazing health benefit of garlic, why choosing local garlic over imported garlic is important, and a few delicious healthy ideas on how to use garlic in everyday cooking.
Kylah started Rainbow Heritage Gardens, an organic vegetable farm, with her husband Zach Loeks, 10 years ago, selling through farmers' markets and CSA baskets. She quickly realized that it was not enough to produce healthy food; her customers needed help to turn local, seasonal food into healthy meals their families would enjoy. She went on to study Holistic Nutrition and began to develop recipes that are simple, healthy and tasty. As well as farming she now presents a series of cooking and wellness workshops through her newest venture Seasonally Nourished.